Artist 丨Chen Lan
News Release
Before the New Year is over, the "West Lake, Landscape and Culture" gallery of Huanglong Hotel in Hangzhou will launch the 18th exhibition of Chen LAN's oil painting exhibition with the theme of "The West Lotus".
In recent years, Chen LAN, an oil painter, has been taking lotus as her theme. Through the painter's insight into the zen world and the dancer's love for foreign culture and art, the lotus in her painting appears vaguely in the interwoven space and time, and creates a chaotic, illusory and gorgeous image on the picture. The 38 works in this exhibition highlight the mature skills and smooth brushwork of the painter. The layout of the scenery, the lightness and shade of colors, the levels of near and far and the contrast between the virtual and the real, make people feel as if they are in the scene. This is the painter's perception of life, but also the dancer's reverie of the world.
The exhibition will run from February 19, 2012 to March 16, 2012.
The exhibition works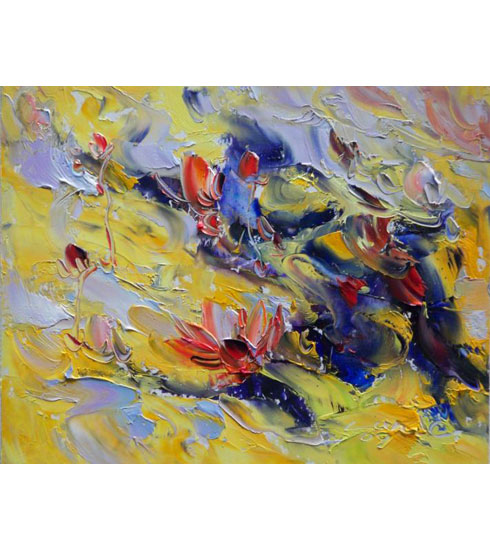 Exhibition site