Artist 丨Zhao Yuepeng
News Release
At 3:00 PM on December 15, 2012, hanyang Art Center opened the curtain of the 24th exhibition "Quiet Charm and Silence -- Zhao Yuepeng's Traditional Chinese painting" held at the Gallery of "West Lake, Landscape and Culture" in Huanglong Hotel, Hangzhou.
Zhao Yuepeng, an artist, walked along the path of tradition. He had participated in several large-scale exhibitions of art before devoting himself to the research of furniture and ancient poetry in The Ming and Qing Dynasties, and his works rarely appeared. His creation of flowers and birds has always been rooted in the reference to the real images of nature, imitating nature, paying attention to the use of pen, ink, color and water, and paying attention to the harmony and integrity of painting language and techniques. Professor Chen Chuanxi, a famous Chinese art historian and theorist, once commented that his works "saved three hundred years of brush strokes".
Zhao Yuepeng also wrote the flower-and-bird painting, poetry heart clever, zen heart quiet. A painting, a folding, not false decoration, a flower and a leaf, there is a natural use of the art, no portrait of the rigid plate of labor, and the quiet birds cui feather, dynamic singing, qu to its state. All from the straight out of the heart, touching the heart, it can be described as a spiritual trace.
Nearly 30 new works of flowers and birds by Zhao Yuepeng will be on display until January 18, 2013.
Foreword
Zhao Yuepeng's flower and bird paintings capture the essence of song people. Mr. Chen Chuanxi said that "one person in five hundred years" is the meaning. The flowers and birds of the Song Dynasty were sketched again, as were those of Yue Peng. All the flowers, flowers, insects and fish exhibited came from his keen observation and careful tracing, which eventually became mature in one breath. At the beginning, Yue Peng's paintings are fresh and elegant; When you look at it carefully, the ink is as smooth as a needle. It is hard to comment on it for a while. Is it ok to quote Mr. Yiyan that "it will be discussed after five hundred years"? Yue Peng and Yi Yan are very good at fighting each other.
Lin Chao
The exhibition works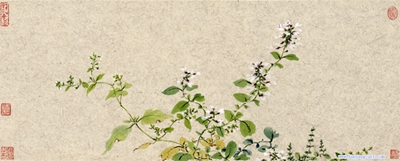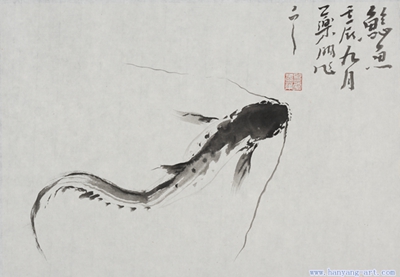 Exhibition site